A guide to VAT Domestic Reverse Charge
From 1 March 2021 a domestic VAT reverse charge will apply to certain types of building work. This measure is being introduced to reduce perceived VAT fraud but carries a number of risks for business.
Packed with key HRMC dates, tips, flowcharts and detail, this practical guide tells you everything you need to do in order to prepare.
What you'll learn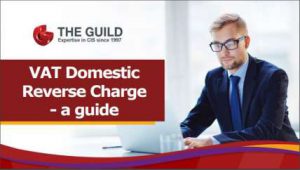 Timeline of key dates
Which businesses are affected?
What are the risks involved?
VAT Rules v the new Domestic Reverse Charge
GuildHUB is an information resource, provided free of charge by The Guild, for accounting professionals and their clients. If you wish to contact The Guild, please email contact@trusttheguild.com.
The content of this article is for guidance only and shall not constitute advice. Please seek independent advice or contact GuildHUB for information about its services.